Innovating together for the future
03 June 2019
...

min read
The soon-to-open innovation district in Amsterdam-Zuidoost – home to ING's new office – will bring together people from all sorts of industries and backgrounds to work on ideas that go beyond banking. We asked ING's Rudolf Molkenboer, who's leading the initiative, to tell us what it's all about.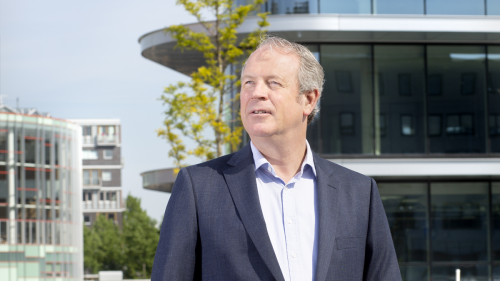 What's the idea behind the district?
The idea is to create an area that attracts the brightest minds from different disciplines and connects people who are passionate about progressing and moving the world forward.

The district provides a neutral and welcoming environment where people can collaborate on new ideas. We believe that working together, being open to other perspectives, is the best way to find solutions for the complex challenges the world is dealing with today.
Where is it located?
The district covers five ING buildings in the southeast of Amsterdam, as well as Amsterdam University of Applied Sciences, ROC college and The Traveller restaurant. It is set up in such a way that people – entrepreneurs, academics, start-ups, scale-ups, big and small companies and government institutions – can easily connect with and inspire each other to find new solutions, new products and new services. Ideas that go beyond banking.

It will officially open in January 2020. We're already starting to build communities and have initiated the first events around digital identity and blockchain. Later this year, the district's official name will be announced.
Is it the same as ING's campus?
Yes. Initially our vision was to create a campus but as it has developed we feel 'innovation district' is a far better description of what we want to do here. The setting is urban, diverse, multi-functional and non-corporate. It's not something we are doing alone. We are developing the area with the Amsterdam municipality and other partners. Gradually we wish to step away from our role as an initiator.
How does it relate to our existing initiatives like ING Labs?
ING Labs, which actively collaborates with others to bring new ideas to market, will be one of the participants in the innovation district. The district itself is facilitating initiatives. It's a place that brings people and organisations together to work on answers for the future. It doesn't necessarily involve ING or have to be about banking.

Take urbanisation. By 2050, two-thirds of us will be living in cities. This creates huge challenges but also opportunities given how technology is enabling developments like smart housing and smart mobility. Another example is digital identity, which in today's online world is becoming more and more relevant to people and businesses alike.

Tackling these issues is not something one company or organisation can do on its own. It needs a joint approach from many different angles by various contributors. That's why the district wants to be a place where people and companies from multiple disciplines can work together on solutions.

What's in it for ING?
The district will stimulate a culture of innovation. It supports ING's transformation journey. Imagine, every day ING people will walk through the collaboration space in our new building, they'll have a coffee and they'll interact with people from other industries.

Secondly, it will connect us to start-ups and scale-ups who can provide innovative solutions and the latest technologies. For example, we're partnering with Plug and Play, a Silicon Valley-based scouting agency. We've also started working with Delft University of Technology on artificial intelligence and with the Amsterdam University of Applied Sciences on connectivity.

And thirdly, it will create (virtual) communities of like-minded innovators. ING will benefit from having a pool of talent on our doorstep. Even if these talents don't work for ING, it will attract others to the area. Similar concepts have successfully been rolled out by companies such as Microsoft, Google and Nike.
Why in this part of Amsterdam?
Our roots are here! When ING moved to Amsterdam-Zuidoost, we were one of the first big companies to do so. We are committed to the area and want to do what we can to contribute to its further development. The concept fits our own innovation ambitions and ING's purpose, which is why we are dedicating space in our building to get it off the ground.

Where do you want to be in five years?
Ultimately the district should be neutral and stand-alone in its operations. Over time ING will step out of our current role as an initiator. As progress is made, the number of participants will grow and the concept can be expanded to other locations in other countries.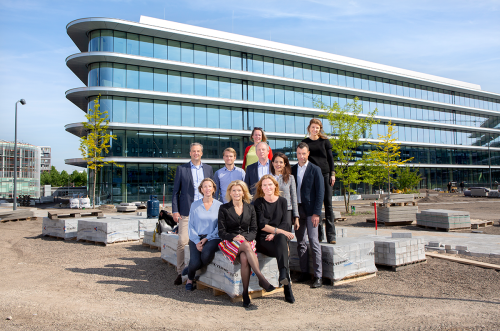 Related stories