"Innovation is about people" – Benoît Legrand
07 June 2019
...

min read
Listen
Changing mindsets and approaches to innovation is difficult, ING's chief innovation officer Benoît Legrand told Money 20/20, the largest fintech event of its kind in Europe.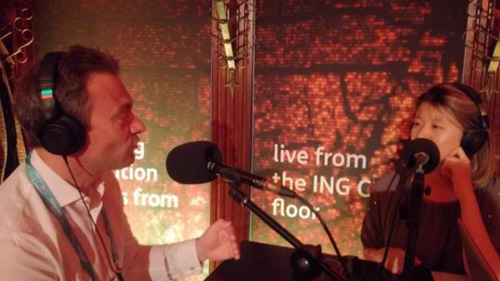 "Innovation isn't about digitalisation, but rather about people and the growth of people," he said. "Only with the right culture, can a company innovate and transform."

"Humans naturally fight against change believing, on an unconscious level, that when you've been doing something in a particular way, it must be a good way to do things.
Giving up the old
Benoît said while this natural aversion to change is proportionate to the size of the group, change isn't simply embracing the unknown. Rather it is giving up something old (and therefore perceived as good) for something new (and therefore not so good).

"Innovation is a mindset that puts yourself into question: exploring the unknown for the benefit of the customer. It is now important for ING, at this stage of its innovation journey, to show the impact of innovation.

"We solve customer 'pain points' or problems. The customer does not know the solution. Our emphasis now is on impact, on providing value, in the future, but also trying to bring short-term value," said Benoît.
ING's presence at Money 20/20
Benoît's speech on innovation culture was part of a huge ING presence at Money 20/20 in Amsterdam. CEO Ralph Hamers spoke on the opening day about "The secure bank of the future" and the digital solutions we can apply to deal with the increasing risks that come with digitalisation.

Yolt CEO Frank Jan Risseeuw announced a partnership with European savings marketplace Raisin and that it would support open banking capabilities for three new clients. The Yolt for Business API provides aggregation services to selected ING markets and will now support leading fintechs Payvision, the Netherlands-based global acquirer and payment processing platform and Funding Options, the small business funding comparison platform.

The ING Café hosted a number of live podcast recordings with ING experts as well as a fintech playground where attendees could meet and greet ING fintechs and fintech partners.

Related stories