Innovation that impacts
3 May 2018
Innovation at ING is about impact. How can we make the lives of customers better? Here are five game-changing innovations that ING is involved in that are making the lives of customers just that little bit easier!
1. Yolt : managing your money
What is it? Yolt, launched in the UK in late 2016, allows users to manage their money matters with different banks for different financial services in one place.

What impact is it making? In the past three months, the number of people using Yolt has grown from 100,000 to 250,000. In 2018, the money management platform connected to RBS, Lloyds, Monzo and Starling Bank.

It is also gradually adding more features to its platform, such as energy bill comparison and international money transfer.
2. New Payments Platform: real time payments
What is it? The New Payments Platform (NPP) is a payment system that allows customers to move money between accounts in 'real-time' instead of waiting hours or days to receive cash. The NPP was collaboratively developed by 'NPP Australia' and 13 financial institutions, including ING in Australia.

What impact is it making? Just one month after its launch in February this year, 180,000 customers in ING Australia, or 18 percent of users have already activated their PayID for NPP, a good result given ING in Australia has only a four-percent market share.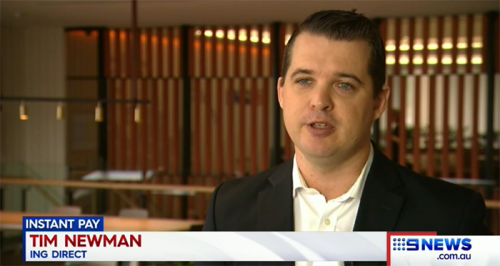 3. Payconiq: all-in-one-payment-app
What is it? Payconiq is an all-in-one app that allows users to make direct payments online, in-store and peer-to-peer. Payconiq, conceived and launched by ING in Belgium in 2015, is now supported by a handful of other big Belgian banks.

What impact is it making? Payconiq's rapid growth has seen it expand from Belgium to other countries including in Luxembourg, Germany and the Netherlands. In March, Payconiq merged with Belgium's other major payments platform, Bancontact helping it to be the way to do payments in the Benelux and beyond.

4. Katana: better bond prices
What is it? Launched in December last year, Katana optimises bond pricing by using artificial intelligence to assist trading and investment decisions.

What impact is it making? For traders, speed is the name of the game and Katana is able to use hundreds of thousands of trades to help the bank's traders to get better bond prices faster. In a six-month trial at ING's emerging markets desk, the AI tool led to faster pricing decisions for 90 percent of trades, and cut trading costs by 25 percent. It's proved so successful that the UK team behind the tool wants to expand the platform to help clients detect investment opportunities. As one client said: "we traded on Katana's recommendation, three days later we received the same idea from another bank!"

5. Payvision: eighty payment methods, in one
What is it? Payvision provides one global payment solution by combining 80 of the world's most popular local payment methods.

What impact is it making? Established in Amsterdam in 2002, ING bought a 75 percent stake in Payvision in January 2018. Despite Payvision being one of the fastest-growing global card acquiring networks in the world, it maintains a youthful, mind-set. It has connected over 300 business partners with more than 5,000 web merchants worldwide but also offers a complete omnichannel payment solution, with support for desktop, mobile and point-of-sale payments, all from a single, platform.
Related stories
---