"It is extremely difficult and stressful"
All businesses have been hit hard by the coronavirus pandemic. But small to medium sized businesses (SMEs) have perhaps been hardest hit. Global head of SME and Mid Corporate, Luc Truyens explains what ING is doing to assist in this area.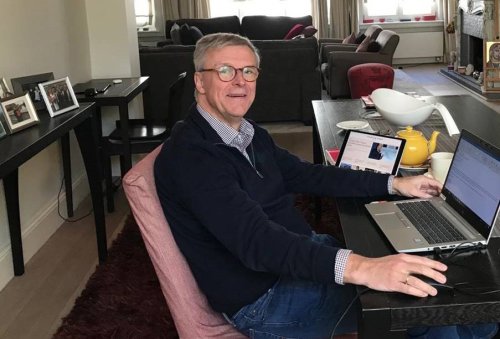 How are small to medium sized businesses coping with the coronavirus pandemic?
There is no doubt this crisis is having a major effect on our segment. Government lock down measures are having a significant impact on many physical retail businesses. If you are not able to implement the enforced rules, such as social distancing measures, you cannot run your business. On top of that, employees are at risk of contracting the virus and getting sick. When you combine these challenges, it directly impacts a business's liquidity position with costs building but no revenue to pay to for these costs. It is extremely difficult and stressful.
Have a specific example?
I was amazed with a story of a medium-sized company in the construction sector which, at the beginning of the crisis, had an employee infected by the virus forcing them to remove that shift and do a complete re-planning. Later, government social distancing measures were imposed which severely impacted their work, but once again they found ways to cope, showing how incredibly resilient this segment is.
How do we know how SMEs are faring?
We're in frequent contact with customers to understand the direct impact on their individual situation and to support them in the right way. Across the world, relationship managers have contacted customers to better understand their situation and where they needed most support. From this, we introduced a 'pulse-check' framework where we set up calls to check-in on how they are doing and if circumstances change how we can respond to them. By doing this, we also get a good sense of the customer's specific future needs.
Our role is to build trust and help in a moment of need they will never forget.
- Luc Truyens
So how has ING responded?
We introduced 'payment holidays' to provide some breathing space in their repayments as well as offering some customers additional financing. We are working closely with governments in each country to ensure we are complying with the local schemes and agreements.

We are also monitoring the business landscape to better understand which industries are being impacted most. By understanding this, we can tailor our support and solutions to specific industries.

Our role is to build trust and help in a moment of need they will never forget.
Which businesses are suffering most?
For many businesses, the transition to a digital service or distribution model has been a huge challenge. They are quickly realising they are not equipped to move into the e-commerce world which limits their access to 'quick fix' solutions which in turn ensures the survival of their business.
Looking long-term, what impact will the coronavirus have on the sector?
The positive outlook is that governments are stepping in, banks are supportive, and we are holding quite nicely in the short-term. But the real effect will only materialise later. We suspect a fall in GDP to be somewhere between five and 10 percent. Smaller companies will be impacted the most as they don't have the financial means to get over this in the long term. For them, government support is critical.