Making kids into money heroes
04 April 2019
...

min read
ING employees around the world once again contributed during Global Money Week recently, helping children learn how money works. The initiative covers saving, creating livelihoods, gaining employment and entrepreneurship.
Global Money Week is an example of how ING is contributing to a self-reliant society, where people make better financial decisions and are more empowered to take control of their finances. Here are some glimpses of what happened around the ING world.
Czech Republic: kids in the office
Overall, 64 students in three classes from two elementary schools took part in Global Money Week this year.

"This time we have decided to combine financial education with showing the kids the real life in a bank. So we invited them to our bank and prepared a four-hour programme," says Veronika Nemcova, lead of Internal & External Comms.

Many volunteers, including the head of Wholesale Banking clients and head of mutual funds, shared their financial expertise and taught kids financial literacy and presented ING as a bank and great place to work. The kids visited the Brand & Communications department, the Tech department and the call center.

Increasing the financial literacy of children in the Czech Republic has been a part of our sustainability strategy for many years, says Veronika.

"I was happy to see children passionate about our bank and the financial literacy presentations," added Pavlina Lukoszova, organiser of the event.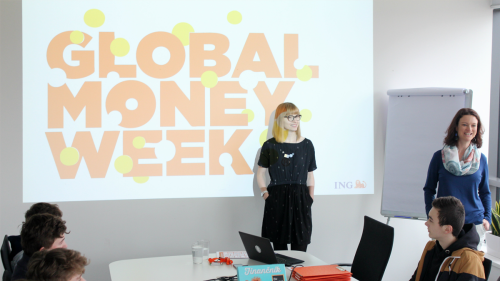 The Netherlands: are you a hero?
During Money Week, Chester van Wieringen (in the photo) and 284 other ING colleagues gave more than 470 lessons to kids across the country. This year's theme was 'are you a hero with your money?'. What choices do you make with your budget? What choices does someone else make and what can you learn from that? Financial awareness helps children make wise financial choices later in life.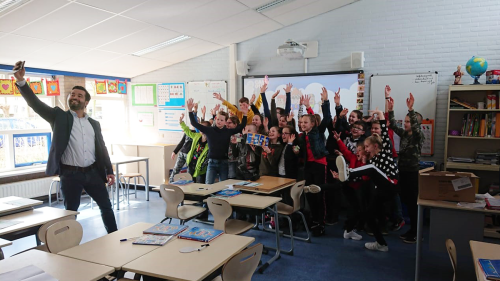 The Philippines: spending it wisely
The Manila branch runs a tutorial program for grade-schoolers in one of its adopted communities in Baseco, Manila. The learning centre teaches English, math and values, the latter of which includes activities on thriftiness, being orderly, helping in the household and about savings. There are about 150 kids enrolled.

During Global Money Week, 12 ING volunteers taught them about how to distinguish needs from wants, choose what's important and spend money wisely.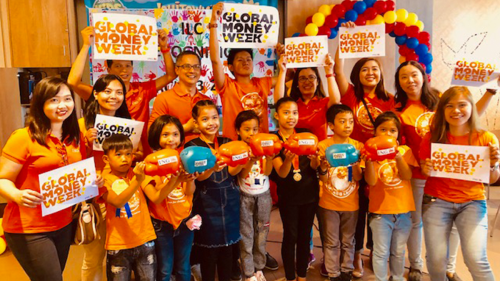 Spain: staying in school
ING in Spain also participated in Money Week again, with 36 colleagues joining in two volunteer programmes: 'Your finance, your future' and 'The advantages of staying at school'.