Making the difference for biodiversity
07 December 2022
...

min read
Biodiversity, or the variety of all living things on our planet, has been declining at an alarming rate in recent years. This is mainly as a result of human activity and its consequences, such as soil degradation, deforestation, pollution and climate change. Reversing this trend, by protecting and restoring biodiversity, means worldwide concerted and collaborative action, just as with fighting climate change.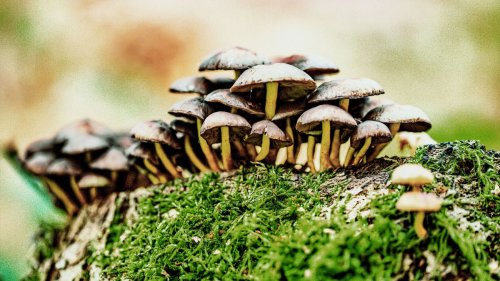 Between 7 and 19 December 2022, governments from around the world are convening in Montreal, Canada for the United Nations Biodiversity Conference (COP 15). The aim of the conference is to agree on a new set of goals for nature over the next decade through the Convention on Biological Diversity (CBD). It is hoped that a global biodiversity framework (and associated broad-based action plan) will be adopted that has the overarching goal to halt biodiversity loss by 2030 and ensure that it is fully restored by 2050.
Our commitment
ING believes in protecting biodiversity in all its forms. We strive to mitigate adverse impacts that our own operations may have on biodiversity, and to working with our clients to understand risks related to biodiversity loss and help them manage these risks. See our stance for more information.
ING's call to action
Nature is everyone's business. Healthy societies, resilient economies and thriving businesses everywhere rely on nature. The financial sector clearly has a role to play. However, to fulfil that role effectively and in a way that accelerates the necessary change, guidance is needed on where we need to go. We therefore call on the governments participating in COP 15 to agree an approach that creates the clarity and action to align all economic actors, including finance, to halt and reverse nature loss, and contribute to nature-based solutions to climate change, a fair and just transition, and other sustainable development challenges. More specifically, we seek a robust agreement that will provide a clear mandate for the alignment of financial flows; support the assessment and disclosure of nature-related impacts and dependencies; and provide clear targets and definitions to take action and support the development of a pipeline of nature-positive projects and investments.

We also recognise that climate change and biodiversity loss are intrinsically related and mutually reinforcing crises. Climate change is one of the main drivers of biodiversity loss, while destruction of ecosystems undermines nature's ability to regulate GHG emissions and protect against extreme weather, thus accelerating climate change and increasing nature's vulnerability to it. That's why we also call for coordinated action by governments to tackle climate change and halt and reverse biodiversity loss to ensure synergies are taken advantage of and trade-offs are better managed, including across National Biodiversity Strategy Actions Plans (NBSAPs) and Nationally Determined Contributions (NDCs).

We are looking forward to clear and actionable outcomes from the UN's COP 15 Biodiversity Conference, that will provide the necessary guidance to the financial sector and help ING assess how we can contribute. In the meantime, we continue to strengthen the integration of biodiversity in our existing risk management and finance frameworks, focusing on the impact drivers of land-use change, exploitation of natural resources (including deforestation), pollution and climate change.
ING's Biodiversity approach
We work to:
Understand the impacts and dependencies on nature and biodiversity in our portfolio.
Engage with targeted clients to put in place no-deforestation and no-ecosystem conversion commitments and policies and to work towards full traceability in their supply chains. (for example, see

our stance on Deforestation

).
Help our clients find opportunities to do business in a way that respects nature.
For more details of our approach, please visit this page.
ING and sustainability
We believe we have a role to define new ways of doing business, where people and planet are just as important as the economy. We strive to put sustainability at the heart of what we do. We focus on climate action and aim to steer the most carbon-intensive parts of our loan book towards net zero by 2050, which we call our Terra approach. We also aim to advance financial health and inclusion for our customers and communities. All the while striving to continuously improve the way we manage climate, environmental and social risks.

ING finances today's society, which means we also finance things that aren't green. We want to help clients transition to a low-carbon economy. It's about making progress together, step-by-step. See ing.com/climate for more on our climate strategy in action.