Netherlands home to first floating solar park in Europe
19 January 2018
...

min read
Listen
19 January 2018
Lingewaard, a Dutch community with 46,000 inhabitants, doesn't have a train station. But it has something you won't find anywhere else: the largest floating solar park in Europe*.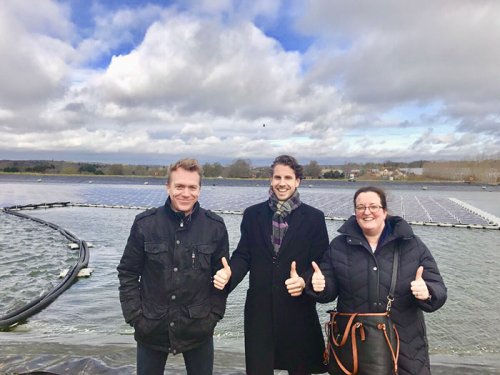 The Lingewaard floating solar park will begin producing energy this year, supplying up to 600 homes. New companies that settle in the region will be welcome to source their energy at competitive prices. ING supported this grassroots community-based energy project with nearly EUR 1.7 million of financing.

"Despite the small size of the loan, it was a complex transaction," explains Eva Parro de la Paz , director of Sustainable Project Finance within ING Structured Finance.
Turning the vision into reality
The town of Lingewaard is not waiting for the national government or leading energy companies to lower carbon emissions. A few years ago, a group of enthusiastic citizens came up with the idea for Lingewaard to produce its own renewable energy and become fully self-sufficient.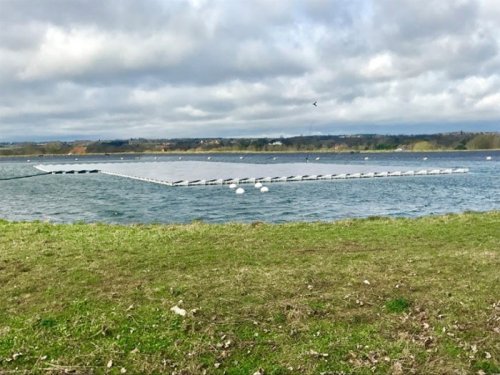 An advantage of placing solar panels on an enclosed body of water is efficient use of space, as agricultural land is simply too scarce in the Netherlands to cover it with thousands of solar panels.

"The combination of a solar park and a water reservoir is a nice example of a double use of space," said Frans van Herwijnen from Lingewaard Energy, ING's client.

A study concluded that a water reservoir used by local greenhouse growers to 'spray' their crops would be a suitable location for building a utility-scale floating solar park. The reservoir, around the size of five soccer fields, would be large enough to place 6,000 solar panels, making Lingewaard the first floating solar park in the Netherlands and the largest one in Europe, excluding the UK.
Worth the risk?
"Because the project's entrepreneurs had limited financial means, the capital structure involved numerous equity partners, different types of subsidies, subordinated loans from an energy fund from the province of Gelderland, and crowdfunding from local citizens," said Eva.

"In essence, we were dealing with three different creditor groups. You would normally expect this kind of complexity for much larger solar plants, but not for a small energy project like this," added Wessel van Wijnen, who worked with Eva on the project.

Another complicating factor for ING was the lack of hard data to back up claims that floating solar parks can produce 10-15% higher energy yields than conventional solar parks. This stems from the assumption that panels are naturally cooled by water underneath and that the floating panels shade the water, therefore reducing water evaporation and keeping the reservoir full.

"This is a relatively new technology," said Eva.

"The oldest floating solar parks are four or five years old and they don't have publicly available databases with sufficient operational data."

ING found a way out by comparing the energy yields of ground-based solar plants and including yield-performance guarantees into the contracts with the various companies responsible for engineering, construction and maintenance of the new floating solar park.

"This gave ING sufficient confidence that the risks were acceptable and the loan would be repaid," said Eva.

Floating solar panels are in their infancy and as this technology spreads, other ING clients will benefit from ING' s experience in structuring the deal.
*Excluding United Kingdom.
Related stories
---