Passports aren't just for travel
29 September 2017
...

min read
Listen
29 September 2017
Imagine being able to construct fully recyclable buildings with little to no waste.
That's the ultimate goal behind Madaster, a new method of registering all products, parts and materials used to construct a building. A goal ING is happy to support as part of our circular economy efforts.

The information Madaster gathers is put into a digital "material passport", including where and how much the materials were used, how they were assembled, and what their financial value is over time. It's meant to stimulate the use of recyclable materials, encourage investing in "smart" designs to support the circular economy, and to reduce waste.

"We see this as another way to help our real estate clients, as it will be easier for them to use recyclable materials and reduce waste," said Begga Berben, regional manager at ING Real Estate.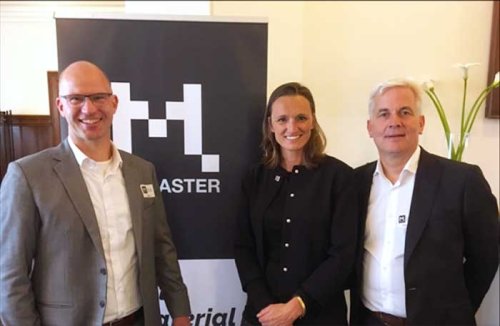 How does ING go round?
The partnership with Madaster fits within ING's circular economy programme, as we work to rethink the way we use our raw materials and resources to create a sustainable economy free of waste and emissions.

We have high ambitions for our own new global headquarters currently being built in Amsterdam: namely the highest level sustainability rating for office buildings (BREEAM certificate).

This starts in the building phase, with 28,000 tonnes of concrete from the old building being transformed to 14,000 tonnes gravel to be used for the new building. The rest will be used for the new A9 highway nearby.

Madaster uses 3D scans and building information modelling (BIM) to register the physical and functional characteristics of parts of buildings, from raw materials such as wood or metal, to finished products like staircases, beams and building facades.

All this is put into the material passport, which can be used by clients, architects and suppliers in new-build and renovation projects. The passport can be audited, adjusted and revaluated at any time.
Related stories