Poland again a winner for digital banking
20 November 2019
...

min read
Listen
ING in Poland's banking platform for SMEs and mid-corporates, fresh from being awarded the world's best integrated corporate banking site by Global Finance magazine, is to be introduced to other ING countries soon.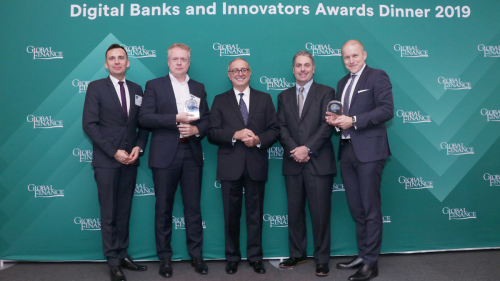 "We want Poland's ING Business platform to become our go-to platform for SMEs and mid-corporates," said ING in Poland's CEO Brunon Bartkiewicz.

ING Business is a comprehensive online banking platform with a single access point for all products, functions and integrated business banking services in one place. It currently provides more than 65,000 SME and mid-corporate clients with access to their finances and handles more than 70 million transfer orders a year.

"What makes the platform unique is the intuitive navigation and the fact that clients can personalise their settings and do their banking anytime, anywhere, no matter what device they are using," said digital platform centre director Adam Walendziewski.

"The system was designed and created by ING in Poland. A few years later, ING Business was easily introduced to ING Romania. This only required five modifications," said Brunon.

The platform's scalability is due to touchpoint components (modular architecture) enabling it to be easily introduced to other countries.
Award a great honour
Poland's Global Finance magazine prize took into account the customer experience, ING's digital strategy, the capabilities of the platform as well as products and services offered.

ING in Poland's executive vice president Michał Bolesławski, who was presented the award, said we're already being acknowledged as a trendsetter in Poland and it's great that we get the global recognition now as well.
Related stories