Ralph Hamers to leave ING
19 February 2020
...

min read
ING CEO Ralph Hamers will step down from his position and leave ING on 30 June. After 29 years at ING he will join UBS on 1 September and will become the new Group Chief Executive Officer of UBS as of 1 November 2020.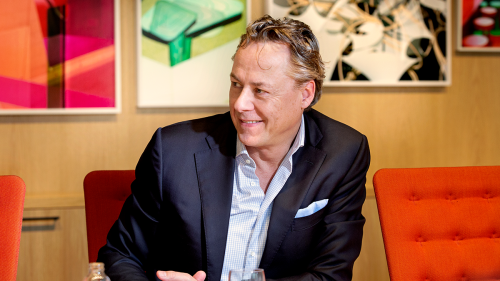 Ralph, who has been ING's CEO over the past six years, has transformed ING into a leading digital bank, and has put ING on the path to becoming the go-to financial platform for customers. He has created value for all stakeholders and played a leading role in driving sustainability efforts in the financial industry.

"I am very proud of what we have accomplished during the more than six years I had the privilege to lead ING. We have set the strategic course for ING and I'm convinced that the steps we have taken to prepare ING for a digital and mobile future will continue to pay off," Ralph said.

"This decision has been very hard for me having in mind the many talented and dedicated colleagues and friends I have worked with over the past 29 years. But I am also honoured to get the opportunity to lead an established institution like UBS," he said.

Ralph joined ING in 1991 and held various management positions across the bank, among which country manager of Romania and Belgium. In 2013 he was appointed to the Executive Board (EB) and Management Board Banking (MBB) and later in the year became its chairman and CEO.

He will remain in his role as CEO until 30 June, running the daily business and working with the EB and MBB to ensure a smooth transition. Further announcements on his succession process will be made if and when appropriate.
Related stories