ING and 30 banks commit to climate action
23 September 2019
...

min read
Yesterday 130 banks from around the world signed the Principles for Responsible Banking at the UN's Climate Action Summit New York. Today, ING and 30 other banks took it even a step further and signed the Collective Commitment to Climate Action.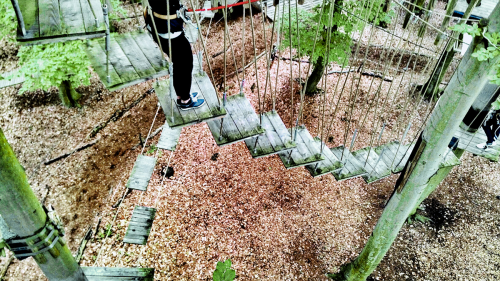 This is the banking sector's farthest-reaching commitment to align with the Paris Agreement goals. By adopting a common goal to focus our efforts on, we increase the impact banks can have on climate change worldwide. This commitment is a good example of how the Principles for Responsible Banking can be made actionable.

We all commit to align our portfolios to reflect and finance the low-carbon, climate-resilient economy required to limit global warming to well-below 2 degrees Celsius, striving for 1.5 degrees. We commit to working together to share insights and tools. And we commit to taking concrete actions within a year, being publicly held accountable for our progress.

The 31 banks that signed represent $13 trillion in loans, roughly equivalent to the combined GDPs of Germany, the UK, France, Australia and Canada.
Our initiative is at the core
ING began this journey last year when we announced we'd steer our lending portfolio towards the climate goals of the Paris Agreement (our Terra approach) while recognising that individual banks can only do so much. That's why we also looked beyond ING in building partnerships and coalitions. In December, four peers signed on via the Katowice Commitment, which then became the groundwork upon which the collective commitment announced today was built.

"I'm proud that ING's initiative is at the core of this commitment," said ING CEO Ralph Hamers. "We've worked hard on building partnerships this past year, and that it has come so far is so rewarding. Not only for us, but for the positive impact this will have on how banks worldwide combat climate change."

ING is a founding signatory of the Principles for Responsible Banking, initiated by UNEP FI. Yesterday, 130 banks signed the Principles. Its goal is to provide a framework for a sustainable banking system and to help the industry demonstrate how it makes a positive contribution to society.
Related stories