The US walking the walk of a circular economy
05 February 2019
...

min read
5 February 2019
US companies are increasingly making circular economy practices a norm in their business models, according to new research from ING.
Nearly four in five companies have a strategic intent to implement a circular economy framework (62%) or have already put one in place (16%), according to ING's report. It's based on a survey of 300 US-based executives in four key economic sectors: automotive, consumer electronics and telecoms, food and agriculture, and healthcare.

The report also shows that business focus on sustainability has grown substantially in the US since last year. In 2019, 85% said they are embedding sustainability in strategic decision-making, compared with only 48% in our 2018 report.
The report examines how US executives across four sectors (automotive, consumer electronics & telecoms, food & agriculture, and healthcare) are looking at the circular economy.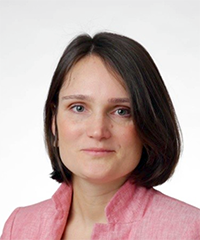 "The US is catching up to the world in embedding sustainability within their businesses, and this research helps us understand where companies are in that journey, their motivations and the challenges associated with adopting the circular economy model," said Anne van Riel, head of Sustainable Finance, covering the Americas region at ING.
Why change?
Yet the circular value still remains vague. Companies mainly embrace it for defensive reasons like cost savings, rather than seeing it as an opportunity to find new markets, new products and new customers.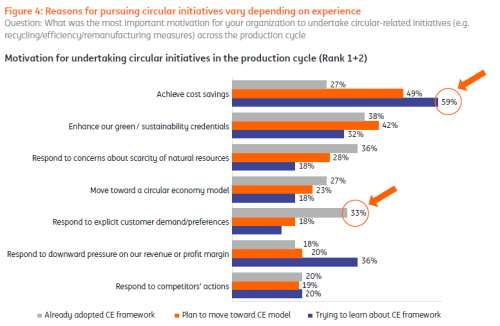 "The circular economy is about much more than increasing efficiency with materials and natural resources. It's about rethinking how to design differently, sell differently, value differently, treat risk differently and finance differently," explained Anne.

"Companies that take the time to understand and apply circular economy principles to their business models have an immense opportunity to go beyond simply fending off disruption and positioning themselves for future success – they have the opportunity to lead entire industries, create new markets and redefine the customer relationship."

But companies can't do it alone. The report shows there's a need for more cooperation from consumers, supply-chain and distribution partners to fully transition to the circular economy. The biggest barrier to adopting a circular economy framework, according to respondents, is difficulty recovering materials for recycling.
Related stories