Visors, coding and groceries
11 June 2020
...

min read
Listen
Have you been following the news about the coronavirus wishing there were something you could do? These five ING colleagues have all found ways to contribute personally. From delivering meals to using a 3D printer to make protective visors, this is how they're volunteering their time.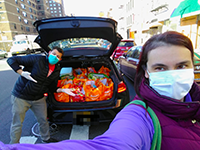 The act of giving is as rewarding as the act of receiving.
"Every weekend I volunteer with IHD, Invisible Hands Deliver. The goal is to bring groceries to people who are at risk or in need. My delivery team focuses on the Bronx, which has the second-highest number of Covid-19 cases in New York City and pockets of severe poverty. Over the past 6-7 weekends, I've helped get groceries to over 40 people. I also act as a caller to confirm orders, since some of our recipients only speak Spanish.

"It was hard to transport groceries due to the ban on plastic bags in NYC. I reached out to my neighbours and was overwhelmed by the amount of reusable sturdy bags that I was gifted to use in my grocery runs, after having them properly sanitised.

"Having lived in NY for 16 years but being from Italy, I am also painfully aware of the differences in social support available to the weakest part of the population in the US, especially minorities. Being able to volunteer and give back during a global pandemic is an extremely humbling experience that highlights the level of privilege and the disparity within society. Ultimately, I strongly believe that the act of giving is as rewarding as the act of receiving. So my advice is: if you can, please do it!"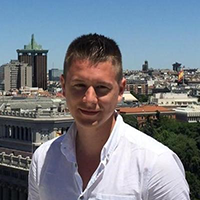 Local stores are an important part of society.
"I'm part of a project called lokalkauf.org. We're working to create an online platform to help local retailers through the coronavirus crisis. It allows retailers to sell their products online without having to create their own online shop. At the same time, we work with people who have lost their jobs due to the crisis. In my role as a technical lead, I help coordinate the marketing and product-focused team members and align them with our ongoing software development. As a passionate developer, I'm also actively contributing to code changes.

"I think local stores are an important part of society and this was for me a feasible way to help others. As a citizen, I think it's my duty to leverage my skills and capabilities to help our society.

"The most challenging part was all the legal questions, as well as processing all the feedback from interested citizens and shop owners. The first success was setting up the process itself. Teamwork allowed us to avoid conflicts and distribute roles democratically. I was amazed how fast people can move forward when it is for a good purpose!"
We produced more than 200 visors in five weeks.
"After hearing in the media that many medical staff faced challenges related to the limited amount of protective materials, I decided to use my skills and tools to produce visors and protective masks.

"My daughter told me about social media posts about printing 3D helmets. I have some 3D printing equipment at home, and lots of experience – making over 100 personal projects. So I did the first test prints, and it just went from there. It took me about a week of many attempts until I was happy with the end result. I was extra motivated as my daughters got involved in the final assembly of the visors. It was great to do together.

"In five weeks, we produced more than 200 visors. I gave about 70% to hospitals and the rest to family and friends, as well as local services like postal workers and police officers. I also experimented with reusable masks and produced several dozen of those.

"When someone needs help, I always try to help the best I can, using my skills, experience and the tools available to me. The most important thing is to try. Don't be disappointed by failures, we just need to do our best!"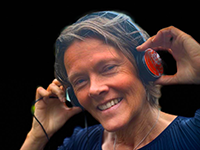 There were 276 headphones in storage.
"I work in the squad that's responsible for attracting new youth customers. At ING, when a parent opens an account for their child, the child receives a welcome gift. We used to give headphones but two years ago we changed it and, since then, about 276 headphones were in storage.

"I asked our colleague Emmelie Gulpers at the ING Netherlands Foundation if they have any connection with a school or an institute that could use the headphones for their students. She came up with the idea to donate the headphones to Bomberbot, a Dutch organisation that teaches girls and boys living in Amsterdam basic computational thinking skills and knowledge of computer programming in an easy and fun way.

"The headphones will be spread across five primary schools that Bomberbot works with. The schools will make sure that the headphones are distributed among the children that need them the most. For example, kids who otherwise have trouble concentrating at home while doing homework.

"Within ING we have a lot of contacts with companies and organisations that facilitate volunteering, such as the partners of the ING Netherlands Foundation. Get informed and get inspired – there are plenty of opportunities out there!"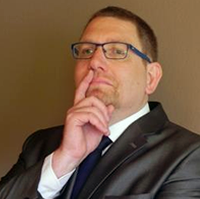 I want to help people who have no place to live.
"I'm volunteering by packing lunch bags for homeless people with drinks, fruit, chocolate, sweets, fruit salad, handkerchiefs and much more. Then we distribute them in streets and parks. So far, we have reached about 200 homeless people.

"I was touched by various media reports about the situation of homeless people. Because of the coronavirus crisis, many aid organisations have had to greatly reduce their capacity or even, in some cases, close down completely. That leaves plenty of people without help they certainly need.

"In my job as a loan officer in the SuperCircle Home New Business, I help people every day to fulfill the dream of having their own home. It's simply a personal concern of mine to help people who have no place to live. When our country manager, Nick Jue, spoke in a webcast about the responsibility of ING and its employees for our society, I knew I was on the right track.

"Thanks to a clear agreement, organisation and simple work steps, we were able to prepare the bags very efficiently and quickly. That's what I considered the first success. I was motivated by the happy faces of the homeless people receiving the packages and my great team. Helping others is sometimes easier than you might think. You may even discover new talents!"
Related stories