What's cooking in the innovation kitchen?
22 June 2016
...

min read
Listen
22 June 2016
Innovation labs used to be places where engineers worked on top secret projects, well protected and hidden from the outside world. Today's reality couldn't be more different for ING.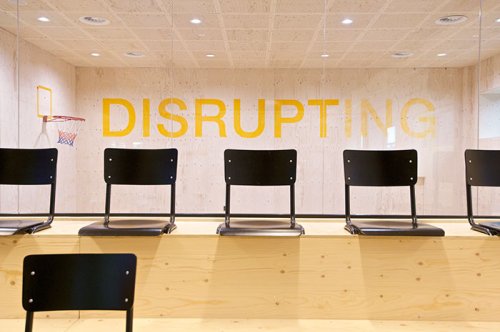 In pictures: A tour through the ING Customer Experience Center
Last week, ING welcomed journalists to the new ING Customer Experience Centre (ICEC) in Amsterdam, ING's innovation lab.

They heard recently-appointed Chief Innovation Officer at ING Ignacio Julia Vilar speak about connecting with different ecosystems as a major part of ING's approach to innovation.

"There's much more knowledge and a higher pace of innovation outside ING. That's why we invite others to join us. We create opportunities to collaborate and learn from each other," Julia Vilar said.
Temporary home
One way to do that, is by inviting start-ups into your innovation lab. Companies like CheckMetrix, WhyDonate, Tabster and Moneytis found temporary homes in ING's Innovation Studio, part of ICEC.

The start-ups explained how ING helped them to open up their network, while ING, in turn, learnt from their agile way of experimenting. Matching the external start-ups with ING's own innovation teams was clearly a win-win.

The Innovation Studio is not ING's only corporate accelerator. Six more start-ups are working from the Brussels-based Fintech Village.

Connecting with ecosystems
As illustrated in this infographic on ING's innovation approach, ING has more ways of connecting with different ecosystems. ING now has more than 45 partnerships with fintechs, all helping ING to implement its strategy faster.

A second element of ING's approach to innovation is culture and finding new ways to bring better ideas to customers faster. ING does this by adopting its own innovation methodology called PACE throughout the organisation. PACE is a structured innovation process that is inspired by Design Thinking, Lean Start-up and Agile Scrum processes and that changes the way of working and speeds up processes.

The third, and most crucial element of innovation at ING is the customer. As Ignacio pointed out to Het Financieele Dagblad in an interview which appeared a few days after the press event, it's about giving them a 'wow' experience every time they're in touch with ING.