Eye to eye with climate change
3 May 2017
Most of us know that climate change is melting glaciers, but not many of us have gotten a chance to see it with our own eyes.
Leaders from large Dutch companies including Port of Rotterdam, Schiphol Airport and ING just returned from a three-day working expedition to an area of the Artic in Norway, where global warming is happening faster than anywhere else on earth.

The trip was part of the "Two-degree challenge", organised by Dutch climate journalist Bernice Notenboom, who ten years ago was the first Dutch woman to reach the North pole. The aim is to bring together companies from various sectors that are working to combat climate change and leave the boat with concrete actions to expand, speed up and join their efforts.

Participants learned about climate research, saw the effects of global warming first-hand, and had discussion groups around the transitions in the areas of mobility, circular economy and energy. Upon their return, the leaders called upon the to-be-formed Dutch cabinet to create legislation that will combat climate change over the long term.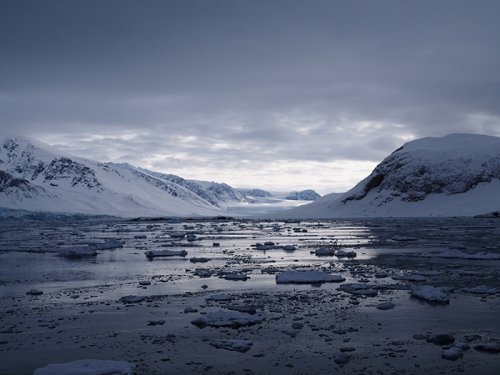 "My takeaway of this trip is that the challenges we have in fighting climate change are so big that no one can do it on their own, no single sector," says Leon Wijnands, ING's global head of Sustainability. "Clients are increasingly committed to changing their business models to be more sustainable. It's our responsibility to facilitate and accelerate their transition."

ING Real Estate Finance is a main sponsor of the Two-degree challenge with 16 clients as co-sponsors—all leading the movement towards sustainable commercial real estate in the Netherlands. These participants joined a second boat, which left on 2 May, with the aim of creating a concrete action plan towards achieving future-proof real estate.

ING introduced a five-step plan some time ago to help our customers make their buildings sustainable, and we hope to inspire and encourage other commercial real estate owners to do the same.

As Dutch market leader, we are working towards only having 'green' buildings in our portfolio by 2023, up from 13% currently. 'Brown', or non-sustainable buildings, won't be eligible for funding as of next year unless the owners have a sustainability plan in place.