Germany goes robo!
14 September 2017
...

min read
Listen
14 September 2017
On 14 September, ING in Germany announced that it has joined forces with Anglo-German digital investment manager Scalable Capital to offer customers online wealth management services.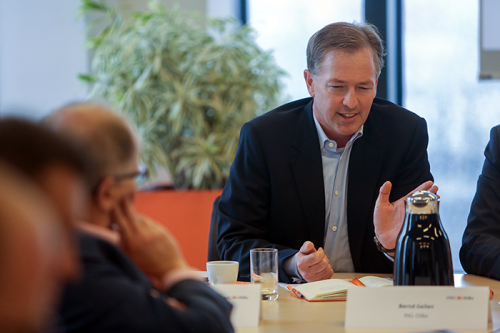 In what is commonly referred to as robo advice, German customers with over EUR 10,000 will now be able to get access to a well-diversified investment portfolio online.

One of those responsible for the partnership is Martin Krebs. We asked him more about the partnership.
Why is ING in Germany making this step?
To empower customers to manage their longer-term savings in a convenient and cost-attractive manner.
How does it work exactly?
A customer answers a set of nine questions regarding their financial situation, their experience and their risk tolerance. On this basis, Scalable buys an individual portfolio of Exchange Traded Funds (ETFs) for them in line with their risk profile. They monitor and adjust the portfolio if the risk of the portfolio deviates from the risk profile.
How do German clients potentially benefit?
They get convenient and cost-efficient access to a well-diversified global investment portfolio. One important aspect is the customer only has to decide on the total euro amount invested. There is no need to be bothered with asset allocation and product selection.
How is this service different from say My Money Coach and similar services?
Like My Money Coach, customers can on-board and follow their portfolio end-to-end using a mobile device. With My Money Coach, the customer receives a one-off proposal to buy a selection of the eight mutual funds that ING in Spain offers.

With Scalable, the customer enters into a delegated portfolio management contract where he or she is actively served on an ongoing basis. Scalable chooses from over 1,000 ETFs available in the market.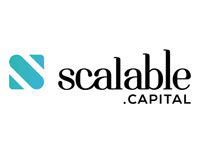 Why did ING pick this partner, Scalable?
We wanted to be quick in seeing if customers like this new type of investment service. ING in Germany does not offer investment advice yet. To move from no advice to Delegated Portfolio Management (DPM) is a big step. Scalable has already been offering its DPM service from the start. So this is a first step.

We chose Scalable after an in-depth review of the European market for such services and then invited 11 fintechs to make a proposal. Scalable was most convincing. Our pick was confirmed, in hindsight, as they are now the largest in continental Europe and just completed a significant funding round lead with BlackRock (world's biggest asset manager).
Is there scope for ING to branch out further than Germany?
Scalable offers its service also in Austria and a logical next step is to offer the service to clients there. We are also in discussions with other ING country teams.
How does this pairing with Scalable fit in with our wish to be the 'go-to platform for financial services'?
Empowering customers to better manage their longer-term savings is an essential part of such a platform. It is what customers expect from their bank!
How willing are Germans to obtain robo advice? Are they more or less willing, than say other ING countries?
I am convinced they are all waiting to subscribe!
Related stories