Green is the best colour
14 June 2021
...

min read
It's no secret that buildings and houses are responsible for a big chunk of CO2 emissions. In the Netherlands, ING has taken some new steps as part of our efforts to green the real estate sector.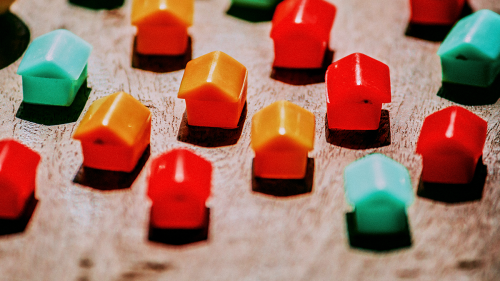 We've joined as financier of the Dutch National Heating Fund, making €50 million available. The fund provides loans on favourable terms to people who want to make their homes or buildings more sustainable.

We also bring our expertise, as we're the primary bank for larger housing associations in the Netherlands. About 1.2 million homes belong to a housing association. We can advise this group on saving energy and bring the fund's energy-saving loan to their attention.

"By making buildings and homes more sustainable, much can be achieved in terms of CO2 emissions, and this topic has been a major theme for ING for years," said Annemein Kolk, director Mid-Corporate Banking at ING in the Netherlands. "We help our customers with advice and financing to make buildings more sustainable and joining the fund as a co-financier is a logical step for these efforts."

The fund, which started in 2014, has now provided approximately €600 million in financing for making real estate more sustainable. This is expected to double in the next three years.

Residential real estate makes up more than half of ING's loan book and is a big part of our Terra approach to steer our lending in line with the Paris Climate Agreement. Our long-term vision is to have an energy-positive mortgage portfolio by 2050.
But that's not all
We're also helping real estate investors with office buildings and other commercial real estate in the Netherlands with an energy label between D and G to go directly for an energy label A. They're receiving an interest rate of 1% per year on the loan, which is on average a 1.5% discount from the normal interest rate.

"This is an exceptionally low interest rate, but we think that sustainability of real estate sector is very important," said Hein Wegdam, director Sustainability and Innovation at ING Real Estate Finance. The goal for customers to comply with the Paris Climate Agreement has an end date of 2050, "but we think it is important to accelerate this, so we commit to reaching this goal 10 years earlier."

Commercial real estate is also part of our Terra approach, which focuses on the Netherlands, as that's where over 40% of our portfolio is. Our efforts involve helping existing buildings improve their energy labels – that will be crucial in meeting the Paris goals. We aim for 100% of the commercial buildings in our portfolio to have a green energy label by 2023.
Related stories