ING invests in clean energy in Southeast Asia
07 July 2020
...

min read
Listen
ING has added another first to its growing portfolio of sustainable finance deals in Asia-Pacific by issuing a $75 million loan to Singapore-based Cleantech Solar. This is the largest green loan in Asia Pacific to date in the commercial and industrial (C&I) renewables sector.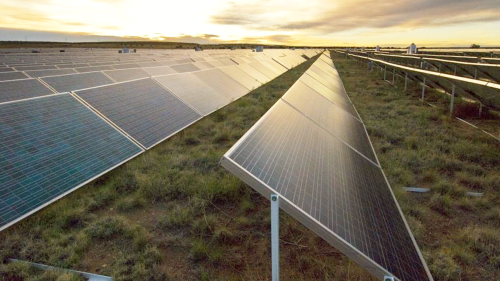 Cleantech Solar, one of the leading C&I solar photovoltaic (PV) developers in the region, will use the loan's proceeds to finance its expansion across Southeast Asia. This financing will support more than 500 megawatts of solar power projects, which will benefit local and multinational companies across Southeast Asia with reliable and long-term cost-saving clean-energy solutions.

According to the International Energy Authority, the demand for electricity in Southeast Asia is expected to see an average growth rate of six percent annually, with renewable energy meeting just around 15 percent of the demand.

"We consider the Cleantech Solar team to be best-in-class, in a C&I sector that has experienced tremendous growth," said Adrian Lian, ING's lead for Renewables and Power in Asia Pacific.

"A strong technical grounding and resolute customer focus have been instrumental to their success. ING is thrilled to have combined Cleantech Solar's strengths with ING's renewables expertise to arrange a specially structured solution to support their business."

Jasmine Choo, Cleantech Solar's chief operating officer, says the transaction with ING will enable the company to speed up its portfolio expansion in the region to benefit even more customers with a compelling solution for their clean energy needs.

The Cleantech Solar announcement comes on the back of the first green loan for rooftop solar projects in the Association of Southeast Asian Nations, which was disbursed by ING to Singapore-based Sunseap. Completed in April 2019, ING acted as sole mandated lead arranger for the S$50 million loan, which will be used to finance an approximately 50-megawatt portfolio of rooftop solar projects.
Active in renewables space
ING has been active in the green loan, green bond and renewables space over the past six months. In 2020, ING has provided several green loans, including a solar PV project in Japan. In February, we acted as joint global coordinator for Vena Energy's inaugural green bond issuance amid the coronavirus outbreak. Vena Energy is the largest pure-play renewable energy developer in the Asia Pacific region.

"ING has remained committed to its clients throughout this period. If anything, we see the renewables space emerging relatively unscathed from the coronavirus, and are focused on continuing to deliver for our clients," said Adrian Lian.

"Our sector expertise has allowed us to identify the key risks to mitigate in the current environment, and assist our clients in coming up with the relevant solutions to continue supporting their businesses, whether through advisory or financing services."
A green loan leader
Since 2019 to the year-to-date, ING was ranked third in terms of the number of green loans or sustainability-linked loans issued, with a total value of $7.3 billion, according to data from Bloomberg.

"We're delighted to be able to support Cleantech Solar, which counts numerous RE100 initiative members in its customer base. This loan is also aligned with the global Green Loan Principles. We're optimistic that our partnership will contribute to a greener impact within the region and beyond," said Krista Baetens, ING's head of WB in Asia Pacific.
Related stories