Point and pay
11 July 2022
...

min read
Making payments to friends or acquaintances is set to become even easier with the introduction of NEAR, a payment app that eliminates the hassle of searching for another person's email address, phone number or IBAN when making a payment.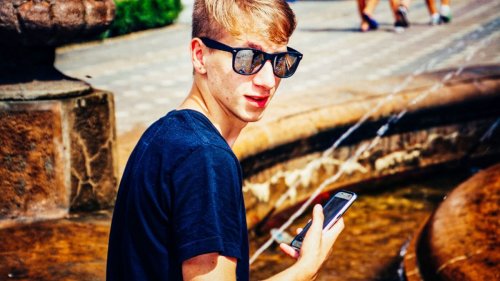 ING has teamed up with NXP Semiconductors and Samsung, to pilot the industry's first ultra-wideband (UWB)* based peer-to-peer payment application that allows people to transfer money by simply pointing their phone at another person's smartphone.

"This new technology allows you to settle peer-to-peer payments with people you know as well as with strangers simply by holding your phone close to theirs," said Thijs Janssen from ING Factory, the bank's workshop for technological customer and payment innovations.

"Users no longer have to exchange their personal details, which makes payments even faster and easier."

NEAR will enable users to open the ING app, point their phone to the individual to whom they wish to transfer money, and confirm the transaction. Both the payer and recipient must have the ING and NEAR apps on their phone.

The technology is still in its early stages. ING and NXP will test it internally over the coming months on Samsung phones in the Netherlands before inviting customers to take part in a pilot.
* UWB is a new technology based on radio waves, that that can precisely lock onto an object, discover its location and communicate with it.
Related stories