Ron van Kemenade – technology at the core
16 April 2021
...

min read
Today ING announced that Ron van Kemenade will become its first chief technology officer and a member of the Management Board Banking. This new role at Board level will strengthen ING's position as a digital leader in banking. Ron, who is currently ING's chief Information officer, is ready for his new challenge.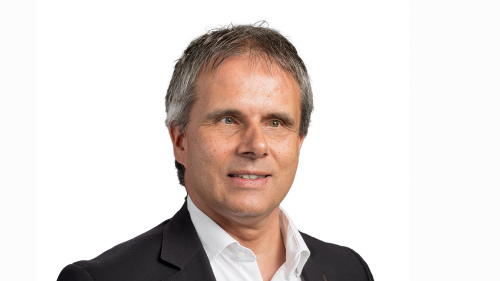 You have worked in various IT and technology functions at ING for many years. Now you are becoming a member of the Management Board. Do you consider yourself a banker?
My heart lies with technology; it's what I love to do. Technology is there to support a business, make it faster, available anywhere, and more secure. I love to create features that add value for our customers. But to support the business in the best possible way, you also need to thoroughly understand it. After almost 20 years in banking, particularly in Retail, I think I can say I know the banking business quite well.
What does your appointment to the Management Board mean for the role of IT and technology within the bank? Will anything change?
It positions technology more clearly as one of the important drivers of our business. The chief information officer's first priority is creating a highly skilled workforce, way of working, technology choices and architecture. The chief technology officer has the additional responsibility of using technology to make the business better.
How do you see the role of technology evolving in a bank like ING? How will it help customers?
Just as in many other companies and industries, digitalisation and data are at the core of our business. Technology and data support and improve the experience of our customers and our employees. It helps to make banking easier and smarter, and available anytime, anywhere, which is what our customers expect. We use software to scale business propositions across countries and segments. At the same time, the continuing and even increasing number of cyberthreats requires our constant attention and the highest standards in information security. Here too, technology plays an important role: keeping the data of our customers safe and secure.
You've won several awards, including being named Chief Information Officer of the Year by the International Community of IT Managers. How would you describe your leadership style?
I believe that any senior leader should have excellent people management skills as well as thorough content knowledge. Over the past years I have built diverse teams, making use of the strengths of different people. And I like looking outside for ideas and inspiration. You have to create a safe environment in which people can experiment and sometimes fail. It's the best way to excel in your expertise.
With ING Tech, our IT domain, you've been at the forefront of new ways of working for many years. How do you see that developing?
The role of ING Tech is to look forward, to assess what is needed for the future of the bank. Developments like Agile, DevOps, platform thinking and improving the scalability of our business model all started at ING Tech. I plan to continue being at the forefront, applying data and technology-based solutions like machine learning and AI, to make our bank more secure, agile and efficient - literally Thinking Forward.
Related stories