Saving money, one idea at a time
30 May 2018
Last week marked the graduation of four scale-ups from the Think Forward Initiative's Accelerator Track. Now that the companies are looking to their future, let's take a look back at why they started, how they're changing lives and what's next.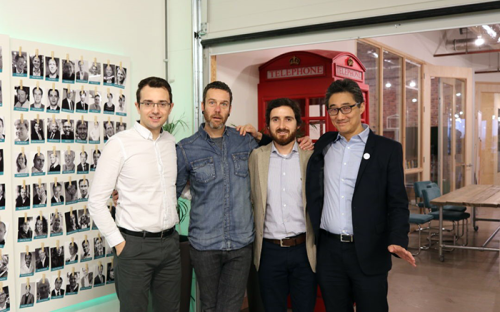 Otly! – Financial education for kids
Lior Bornshtain, CEO & co-founder:
'I was looking for a way to manage my own children's allowance and teach them about money. There was nothing out there that I personally wanted to use. I came to the realisation that many other parents had the same problem.

Many similar providers are patronising to children. But children are not stupid. What we're trying to realise is for kids to have an actual debit card and enable them to do what adults do, but in an environment controlled by parents.

ING is a big organisation that's spanning many different countries, so we're looking at where the best place to touch base is. That's what we see as the next level. The accelerator opened up a lot of doors for us. It's about short feedback loops and access to certain people. There are also some very interesting new features up our sleeves that will be known in the next quarter. So there is definitely more to come!'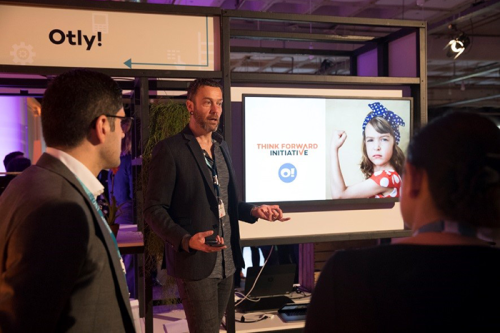 MoneyCoach – Save money? Change your habits!
Perjan Duro, CEO:
'People usually tend to 'lie' to themselves about their financial situation. When you have a complete overview, then you're faced with the real truth. You can then start to change your habits and your financial situation. But first you must have your eyes opened.

We initially created the app for ourselves, to help ourselves get better at financing. So we've faced the same problems as our users. Our users vote on what they would like to see added. Then we try to help them fight their pain points. You can customise the app in almost any way you like, that's why it's called 'personal finance', right?

We have evolved quite a bit over the past three months. Being part of the accelerator has given us input from managers, corporate partners and other experts in fields that we don't cover as well. We're looking forward to partnering with larger institutions to help their clients as well as our own. We also want to integrate more artificial intelligence into the app. This will allow users to see more about their specific future.'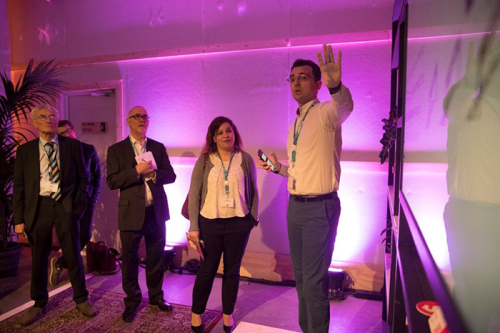 Limitless – Start investing, one transaction at a time
Sara Koslinska, CEO & co-founder:
'Freelancers like Uber drivers or designers often aren't covered by any pension scheme. You see that pension systems across Europe are not able to sustain youths in their future, so investing becomes more important.

Through Limitless they can start saving through their regular banking transactions. That's what youngsters need: simple products that are built around their lifestyle. We have algorithms that do this for them.

We focus on first-time investors, who find investments complicated, scary and expensive. We want to show them that it's possible to start saving money easily. We'll then gradually introduce them to investing.

The algorithm I mentioned earlier doesn't only adjust to user income, but also to goals users set.
A holiday in Thailand, for example. The algorithm adjusts the percentage taken from each transaction based on these goals. Our early adopters tell me the app helped them reach their goals faster and that it makes the experience of saving easier for them. Our users put aside €83 per month on average through the app alone.'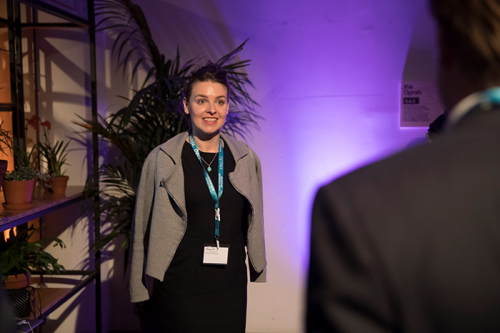 Quotanda – Online student loans for all time
Lino Pujol, COO & co-founder:
When Grant Taylor, Quotanda's co-founder, was doing his masters, his US classmates had access to student loans while non-US students didn't. Even friends with jobs struggled to pay for school because of where they were born. So together with a friend, he made a loan fund to provide loans to classmates that couldn't get loans elsewhere. That's when we saw that we could have a similar impact on millions of others.

Students are typically offered loans from student lenders, who charge high interest rates, or bank student programs, which are only offered at premium schools or require financial guarantees. For example, in Mexico educational scholarships and loans only cover 2% of students. We built an online white-label student loan service that allows banks and schools to offer students extended payment plans without requiring a school discount or a first loss.

We want to reach as many students as possible. To accommodate this, we plan to bring on more specialised staff as we grow. We are writing proposals for big clients like school networks with over a million students and international banks, but also individual clients like summer camps.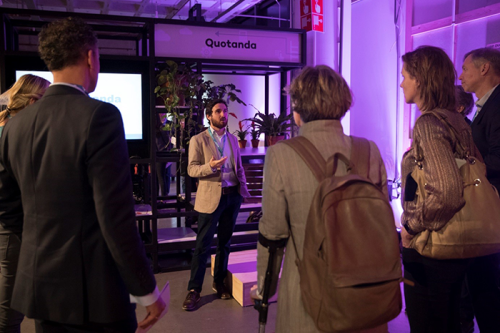 Related stories
---