Why it's so hard to decide
11 April 2018
...

min read
And what we're doing to help you.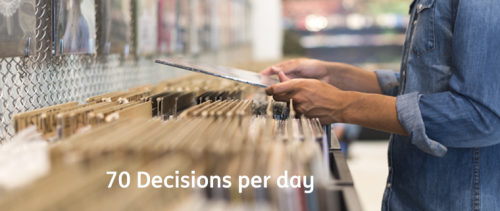 We make decisions all day long. What clothes we put on in the morning, what we have for breakfast, what products we put in our shopping cart in the supermarket. Research shows that we make a decision about every 13 minutes – about 70 decisions every day.

How do we make those choices? Why do we choose toothpaste A instead of B? To make things easy for ourselves, we create shortcuts. We just don't think about it.

In a way, shortcuts make sense. It's simply impossible to evaluate all options 70 times a day. But not all automatic decisions are good for us. Think of how you automatically choose that pasta brand, even though it's twice as expensive as the same product a shelf lower. Or how you mindlessly buy that latte every afternoon. What if you add it all up?

And then there are the more complex decisions, the ones that you do think about consciously. Should you sign up for a telephone contract? What are you going to study next year? Should you buy that house? Here, things get really difficult. That's because we're only human.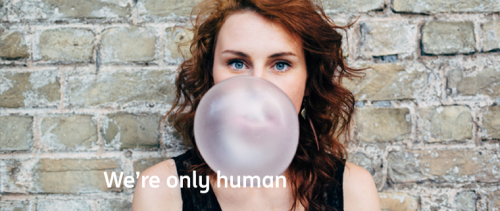 You may think that we're rational creatures. When faced with a decision, we simply weigh the pros and cons, and then do what makes most sense. Spoiler alert: the opposite is true. As humans we're easily influenced by all kinds of factors that we're not even aware of.

Behavioral scientists call the thinking errors that blur our decision-making a 'bias'. We listen more carefully to people in white coats. We imitate our neighbours. We overspend on holidays and try to save every penny at home. We procrastinate the big decisions and are overoptimistic. We know what's good for us, but still don't do it.

Most of the time we don't realise what's going on inside our brains, why we pick one option over the other.

To understand how easily you can get fooled, imagine the following situation.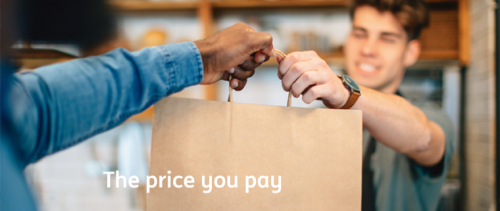 Is it bad that we're irrational? Not necessarily. Imagine the opposite: a life when all your decisions were rational. How boring would that be?

It's good to realise that when it comes to financial matters, every decision comes with a price tag. Think of all those small, impulsive, daily consumption choices you make – and what they cost you on a yearly basis. It may be a problem, it may not. But it's worthwhile doing the math every now and then.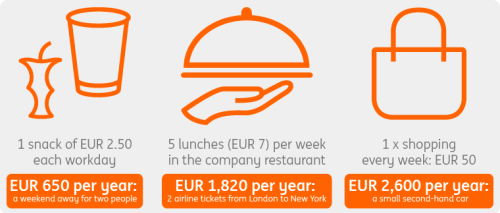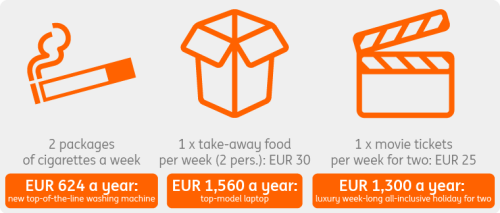 And what about those big life decisions with financial consequences? Buying a house, planning for retirement or a sabbatical, starting to invest, financing the studies of your kids or that long-awaited career shift… We tend to make those choices without really grasping what they'll cost us in the long run. And that's where things can get serious.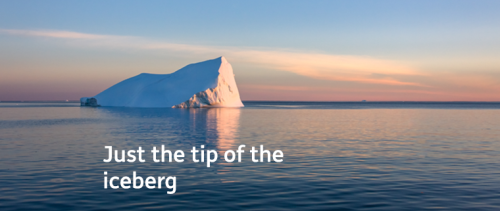 Over the past decades, an increasing number of researchers have studied the way people make decisions. It wasn't a coincidence that behavioral economist Richard Thaler won the Nobel Prize for Economics last year. And the more we know, the more we realise how much there is to be discovered.

24%
of UK adults aren't confident managing their money.

Thinking about money is incredibly tough. And technology is making things more difficult.
Dan Ariely, behavioral economist
Read the interview

We are not the rational beings of economic theory who objectively weigh information and make our choices. We are deeply affected by our emotions, by our moods, by the way information is communicated to us, by the quality of information we receive.
Noreena Herz , economist, thought leader
Read the interview

34%
of European consumers would struggle to pay down their debt if interest rates would increase.

26%
of European consumers doesn't have any savings.

Money can buy a little happiness, but not in the ways we normally spend it.
Michael Norton, Harvard Business School
Read the interview
What about ING? Through our services as a bank with 37 million customers worldwide, we help people make countless decisions each day. Often serious choices with far-reaching financial consequences.

We feel responsible to make sure that most of these decisions are actually good ones. After all, our purpose is to empower people to stay a step ahead in life and business. We believe that financially empowered people contribute to a healthy economy and help drive social progress.

So, the least we can do is provide people with oversight – the right information at the right time. But that's not enough. We want to help people and households control their impulses, become better decision-makers and automatically do what's right for them.

That's why we've embraced this subject. We're on a mission to not only understand how people make (financial) decisions, but more importantly, to use all the brainpower and technology we can find inside and outside our company to come up with solutions that will help us all make better ones.

And most importantly, we learn by doing. That's why we puts insights on decision-making into daily practice with new apps, smart services and relevant information. Here are some of the latest ideas and innovations from ourselves and our fintech partners.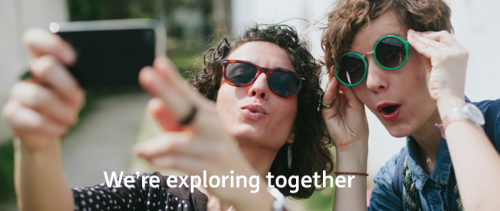 ING has started various initiatives within this field. We want to share knowledge, exchange insights, develop solutions and contribute to society, all while measuring our progress. Helping people make better financial decisions today will help all of society in the future.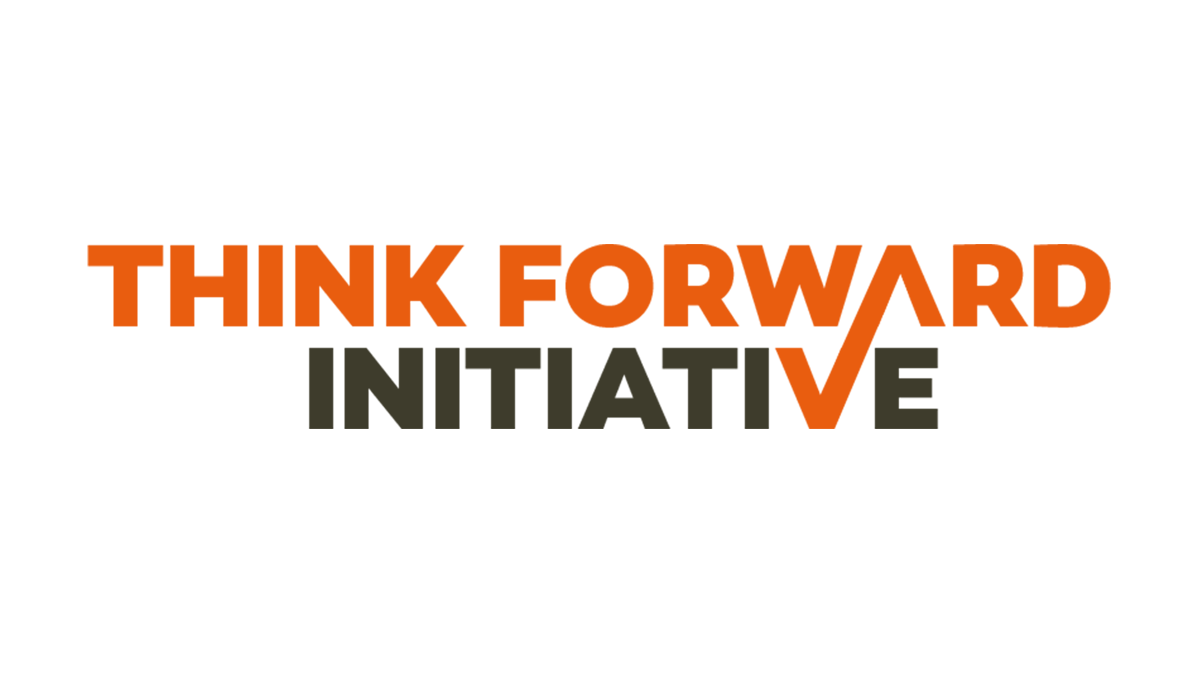 Turning research into tools
The Think Forward Initiative (TFI) brings together economists and behavioural scientists to investigate how and why people make financial decisions; then works with fintechs, governments and consumer groups to turn that into tools that help people make better choices.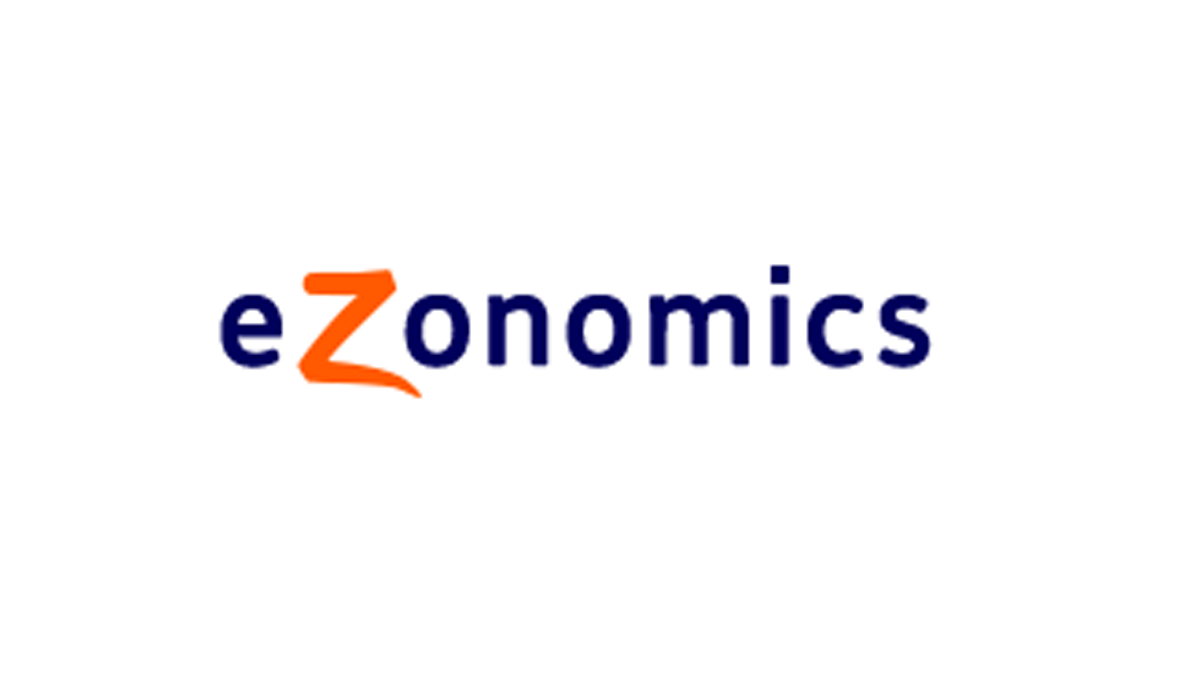 Making science accessible
eZonomics shows how economics affects our lives, now and in the future. With insights from behavioural economics and social psychology, we explain people's sometimes surprising relationship with money.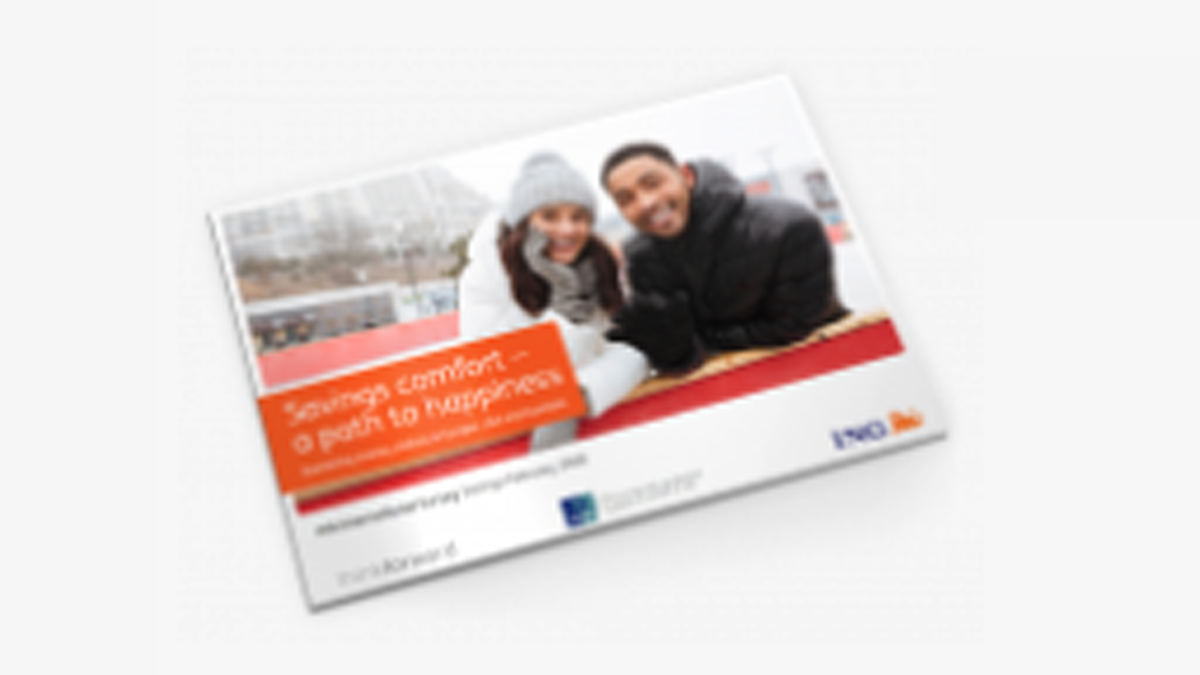 Researching consumer behaviour
One of the biggest surveys of its kind in Europe, the IIS develops a better understanding of how retail customers around the globe spend, save, invest and feel about money. Each year topics as savings, mobile banking, homes and mortgages are researched.