Tulips, windmills and… solar panels?
18 June 2018
...

min read
18 June 2018
The Netherlands may be known for tulips and windmills, but if Michiel Mensink has his way, his scale up Exasun will make the country known for its solar panels.
Since Michiel and Jan Jaap van Os founded Exasun in 2012, they've developed solar panels that are at least twice as durable as traditional solar panels, generate more energy for less money, and that look better. And they're made locally right here in The Hague.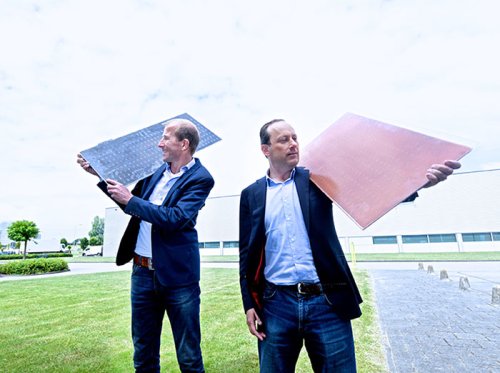 "Sustainability has always been a passion for us," says Michiel, who has known Jan Jaap since meeting in university over 20 years ago. "Our goal was to create panels that make solar power cheaper than coal power. The great thing is that we're very close to that now."

Now Exasun will be able to step up its production five-fold thanks to a multi-million-euro investment from ING Sustainable Investments and ENERGIIQ, a government energy innovation fund, supplemented by a loan from ABN AMRO.
A perfect fit
ING launched Sustainable Investments early this year with €100 million of capital for sustainable 'scale-ups' that have a proven concept and make a positive environmental impact. Exasun, its first investment, is a perfect fit.

"We're very enthusiastic," said Mark Weustink, head of ING Sustainable Investments. "Exasun offers an aesthetically and economically attractive solution to putting homes and buildings in the Netherlands and Europe on more sustainable footing."

The investment fits perfectly with ING's sustainability strategy of contributing to a low-carbon society. ING's own research (PDF 1.2 MB) shows that the biggest reduction in Dutch CO2 emissions must come from the power sector, which will increasingly depend on wind and solar energy. About 61% of energy in the Netherlands will come from wind and sun by 2030, according to ING estimates released this month, compared with 7% in 2016.
Panels, tiles and roofs
Besides solar panels, Exasun makes solar roof tiles. These come in black and orange-red and can be installed between existing roof tiles, which is a quintessential characteristic of Dutch homes. Another product is an entire solar-panel roof, used in newly built homes. These are both more efficient and nicer-looking alternatives for traditional solar panels.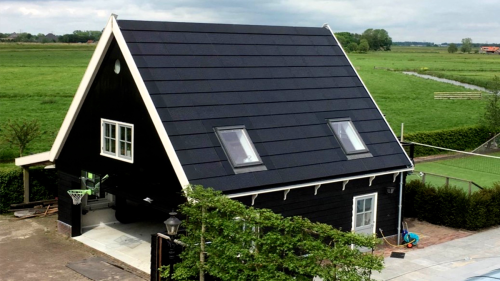 "Current solar modules are often a bit ugly," said Michiel. "Our products have a much better appearance, you don't even see they're solar modules. They also last longer than any other module, as they're more robust against fire and hail."

It took four to five years of research and development to get this head start, said Michiel. Now, Exasun will use the investment to introduce a fully automated production line later this year, with a five-fold increase in production capacity. Capacity will be scaled up further in 2019.

"I hope Exasun will become a household name in Europe for people who want the best solution for solar on their roof or building."
Related stories
---