Electric cars on a mission
19 August 2020
...

min read
Listen
When the streets in Polish cities were empty during lockdown, ING's electric cars were still on the move. With a special purpose this time: helping people in need.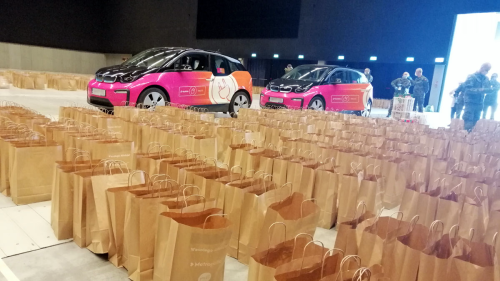 You might not expect it from a bank, but ING in Poland owns a fleet of electric cars: 500 in Warsaw (with energy company Innogy) and 20 in Katowice (with Tauron). City dwellers can book a car using a mobile app, paying for their use per minute.

When Poland's cities were locked down to fight the Covid-19 outbreak, demand for sharing an electric car disappeared. That's when ING found new ways to put their cars to good use.
Good Friday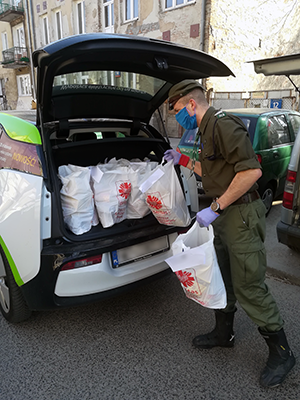 In Katowice, for example, the electric fleet was used to help deliver over 2,000 packages to the homes of the most needy on Good Friday – an event organised by the 'Free Place' foundation as an alternative to the live Easter events they normally organise for thousands of lonely residents.

In Warsaw, ING's electric cars were made available to 'Find Help', a foundation supporting people with cancer and their families, also in exceptional situations such as a pandemic. One example was offering the use of an electric car to travel to the hospital for treatment or an examination in a safe way.

Scouts from the Polish Scouting Association used the electric cars to deliver groceries, medicine and other necessities to seniors and others who spent their days in quarantine. The cars also came in handy to distribute masks to hospital residents, social care centres, to children in orphanages and to the homeless.
Smart cities
"At ING we carry out a number of projects in the areas of e-mobility and sharing. We believe it is the right way to build smart cities in Poland," said Arkadiusz Pilarski, responsible for ING Bank Śląski's electromobility project.

"In addition, situations like Covid-19 show that our electric cars can support and help volunteers and those most in need."
Related stories