Run, ING, run!
17 July 2017
...

min read
Listen
17 July 2017
Five continents. 11 countries. More than 1,800 ING runners, and EUR 109,242 raised for Run for Youth.
Over 1,800 ING colleagues joined by friends and family raised EUR 109,242 for ING's Power for Youth programme in the cross-continental run from São Paulo to Sydney last week. Together with UNICEF, ING wants to give teenagers access to better education and healthier living conditions.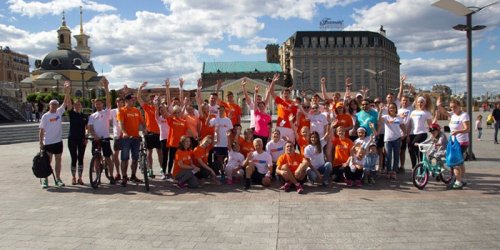 "It gives me so much energy to see more than 600 motivated ING runners and their kids being ambassadors for such a good cause, helping youngsters all over the world to fulfill their dreams. I felt really proud to be part of this powerful event!" said Giovanni Dhondt from the Netherlands.
Turning point
What started in 2003 as a Netherlands-based event only, has evolved into a global programme reaching 127,437 teenagers among which 15-year-old Min Bahadur Kathayat from Nepal.

"The training made my life better. I learned how to work harder and better together with other people," said Min Bahadur.
He participated in the programme's social and financial skills development workshop, which helped him start a kitchen garden. This was a turning point in Min Bahadur's and his family's life. The kitchen garden isn't only a source of healthy food for their family; it also helps them financially: they sell vegetables at the local market.

The workshop helps adolescents develop their financial management skills so they can learn to manage their money and resources more effectively.

"I was so ignorant before taking the training, said Min Bahadur. "I used to waste time recklessly, but now I know the importance of it. Through the social and financial skills training I have also learned about other things such as being more confident and aware of what I am doing."
Empowering youth over the years
This was the fifth run in the programme that ING staff donated their time and money to. All funds raised by the runners were doubled by ING.

The Power for Youth programme is part of a longstanding partnership between ING and UNICEF. A partnership that dates back to 2005 and has one goal – to maximise the potential of adolescents around the world. With our Power for Youth programme we aim to give youth the social and financial skills that can improve their future and the future of the people around them. ING supports UNICEF's projects in Nepal, Zambia, Kosovo, Montenegro, Indonesia, and the Philippines.

All for ING and UNICEF's plans to empower youth? You can donate here.
Related stories