Ljiljana Čortan
01 March 2021
...

min read
Listen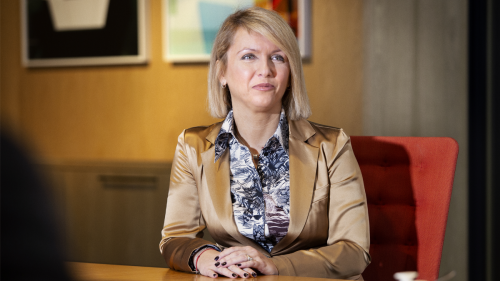 Ljiljana Čortan
CRO and member Management Board Banking
| | |
| --- | --- |
| Born: | 1971 |
| Nationality: | Croatian |
Profile
Ljiljana Čortan was appointed as chief risk officer and a member of the Management Board Banking effective 1 January 2021.

The Supervisory Board will propose to shareholders to appoint her as a member of the Executive Board of ING Group at the Annual General Meeting of 26 April 2021. Until her appointment as chief risk officer of ING Bank, the day-to-day risk activities were performed by Karst Jan Wolters, reporting to Tanate Phutrakul, chief financial officer of ING.

Prior to her appointment, Ljiljana Čortan was a member of the Management Board and chief risk officer at HypoVereinsbank (HVB) - UniCredit Bank in Germany.
Most important other ancillary positions
Education
Ljiljana holds a master's degree in business finance from the University of Zagreb.
Career
2021
CRO and member of the Management Board Banking, as from 1 January 2021
2018-2020
HypoVereinsbank (HVB) - UniCredit Bank, Germany Member of the Management Board and chief risk officer
2014-2017
UniCredit Bank, Italy (Milan branch)
Global Head of Financial Institutions, Banks and Sovereigns Head of Group Credit Transactions
2009-2014
UniCredit Bank, Austria
Head of strategy and marketing for corporate and investment banking in the CEE region
1996-2009
Zagrebačka banka,
Croatia Various positions in risk management, corporate banking and project/information management

Zagrebačka banka became part of UniCredit Group in 2002