From green to greener
30 July 2018
...

min read
30 July 2018
After pioneering sustainability-linked finance with a landmark credit facility for Philips in 2017, ING is now deepening its commitment to responsible finance with the introduction of a made-to-measure Sustainability Improvement Loan.

The loan's interest rate is linked directly to the client's own sustainability targets rather than an external sustainability rating, as was the case with the Philips loan.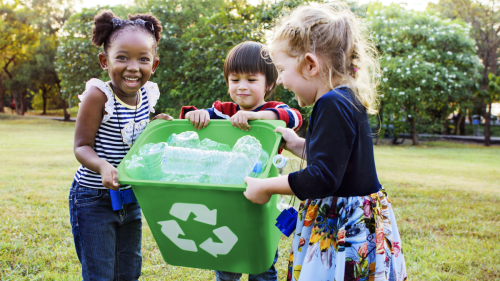 ING has issued several of these loans in the second quarter. One of those is with Renewi, a leading recycling company that turns waste normally destined for incineration or landfill into valuable products. The loan's interest rate depends on Renewi's environmental performance in areas such as recycling, carbon avoidance and fleet efficiency.
Ground-breaking
Renewi's Chief Financial Officer, Toby Woolrych, said he is delighted with this innovative and ground-breaking green framework.

"This facility secures our funding for the long term and demonstrates that our focus on sustainability is matched with our approach to financing."

ING's head of Sustainable Finance, Leonie Schreve, said Renewi was stepping up its already high sustainability standards by setting even more ambitious sustainability targets.
Five other banks
Renewi's commitment to sustainability not only gained ING's confidence but also that of five other banks who backed the €550 million green loan. ING, together with ABN AMRO, acted as sustainability coordinators for the transaction.

The deal is one of several such loans issued in the last three months. Others include Royal DSM, a global science-led company specialising in nutrition, health and sustainable living, and Gecina, a leading European office and residential real estate company.
Related stories
---