"Innovation is everyone's business"
11 March 2021
...

min read
Annerie Vreugdenhil, head of ING Neo, describes her pragmatic approach to innovation and the 'sweet spots' where banks can make a difference for customers. And why, you too, can be an innovator.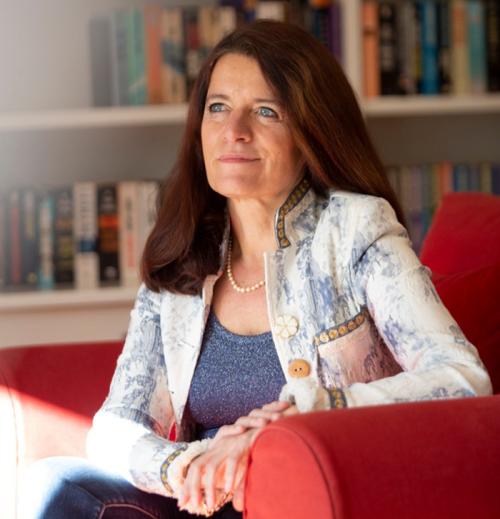 Innovation was a bit different in 1992, when Annerie started at ING.

"I was hired to set up the Corporate Clients department in the Netherlands and remember being thrilled by the level of technology. I had my own PC and that was a big deal because at my previous job, we had to share one with 30 people!"

"I've always liked ING's entrepreneurial spirit. My career has been about finding the next opportunity and going for it, challenging the status quo. Now it's my mandate. How great is that?"
Cheap, easy to use, multi-functional
So, what does innovation mean to Annerie? If her favourite all-time innovation is anything to go by then colleagues can expect a clear direction from the new head of ING Neo.

"It's the clothes peg. It's cheap, easy to use, multi-functional. That's what I love about it."

This humble 'device' used to hang clothes up for drying is a good metaphor for Annerie's pragmatic approach to innovation. For her, innovation is as much about radical disruption and new services as it is about finding ways to do things better and minimising complexity. And that's the responsibility of everyone in a company, not just the leadership team or the innovation department.

"If every employee does their part, innovation will follow," she said. "Small changes can have a big impact and are as important as launching new products and services."

Innovation isn't only about brilliant ideas and revolutionary products, according to Annerie. Sometimes, it's about fixing small things, improving processes that don't work, or simply taking things that already exist and putting them together in a new way.

One of her goals is to help everyone at ING realise that they can contribute to innovation regardless of the department they're in.
Ask yourself: why?
So, what does it take to become an innovator?

"Ask yourself: why are we doing things this way? Maintain that critical, objective attitude from the start of a new job throughout your whole career. Question the way you operate, experiment and collaborate. That's how you enable progress. Radical innovation is achieved by combining these individual efforts with a strong innovation business unit. This is where ING Neo comes in."
New, young and fresh
First things first. What are the origins of the name ING Neo? Does ING Neo have anything to do with The Matrix trilogy's character played by Keanu Reeves?

"We (and I'm guessing The Matrix directors too) chose this name for its etymological meaning: 'new, young, fresh'. While we continue to improve our products and services to address customers' evolving needs, it's important to create space for breakthrough innovation and that space is ING Neo.

"Setting up a business area with independent KPIs from the 'mothership' allows us to explore new, beyond banking opportunities easier while staying connected to the strengths of the core organisation, such as its large client base, expertise and brand. This is important because with ING Neo, we aim to innovate for clients and ING itself. There are various 'sweet spots' banks can explore to bring value to customers by focusing on defining life moments like moving to a new house, starting a family, a business, or retiring. With ING Neo we are looking for new opportunities to solve fundamental problems and client needs in what we call value spaces."
Sweet spots
"There are five value spaces which we're looking to disrupt: housing, lending, trade, financial health, and compliance."

"Housing, for example, is a space where banks already play a prominent role by providing the financial means to buy a home. To strengthen their position in the market, banks should explore end-to-end housing journeys. We're looking at ways to support people throughout their whole home ownership experience in one place. From finding a property to choosing a mortgage, utility supplier, builder or estate agent. The aim is to increase customer engagement during the whole period of that journey."

The housing market has been slow to adopt technological advances, but newcomers are disrupting the industry using the power of big data. One of them is ING partner Scoperty, a real estate platform that brings transparency to the German housing market by giving a first estimate of the value of all houses in a neighbourhood in street view. It puts buyers and sellers in contact with each other and offers a broader market access. If a real estate broker is needed in the meantime, Scoperty will find them one.
Nailing the right ideas
"My biggest focus this year is to make sure we nail the process of finding the right ideas to innovate on, the big problems to solve. ING's always been great at generating and finding ideas. Brilliant innovations like Scoperty, Komgo, DealWise, Invisible Tickets, Minna Technologies, and Flowcast, which came to life via Innovation Bootcamp, ING Labs or ING Ventures partnerships."

"What we want to achieve with ING Neo is an even greater focus on finding the big problems to solve by working closely with the rest of the business to innovate in areas where we, as a bank and trusted institution, can make a difference for people."
Related stories